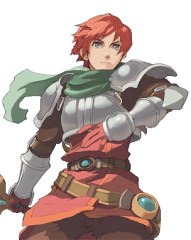 For my first submitted run I'd very much like to do this game. For a bit more information about the game check out:
http://en.wikipedia.org/wiki/Ys_Origin
and
http://hardcoregaming101.net/ys/ys6.htm
but if you're a lazy clicker then here is a quick summary:
"Taking place 700 years before the events of "Ancient Ys Vanished" (Ys I & II), this game tells much of the backstory of Ys, Darm Tower, the Black Pearl, the twin goddesses and the six priests. The game revolves around three characters as they journey through Darm Tower: Yunica Tovah, Hugo Fact and Thor Fact. Each character has their own motives for climbing the tower and playing through with all three characters will reveal the entirety of the events taking place."
I believe for my first run I'd like to do segmented Yunica 100% on Very Easy, but so far for my first 2 playthroughs with her and Hugo, I played on Normal mode. So I'd like to ask,
who has played this game before
?
Are there any peeps out there familiar with this game
? I only know a couple tricks that I've figured out on my own so far, and not aware of any time saving glitches.
I would like to mention Korzic for getting me into Ys games, with his run of Ys Eternal! Doesn't seem like a whole lot of people on here are aware of this great series, which is more famous in Japan. Anyways, let the discussion begin!
Thread title: