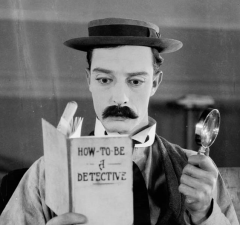 Hi everyone
These last few days I've been playing a lot of this game.
http://ether-game.com/
Ether One™ is a first person adventure that deals with the fragility of the human mind.

There are two paths in the world you can choose from. At its core is a story exploration path free from puzzles where you can unfold the story at your own pace.

There is also a deeper, more adventurous path in which you can complete complex puzzles to restore life changing events of the patient's history in order to help the validation of their life.

The choice is left to you.
I've finished the game twice. Once on the easy path, and once more solving all the optionnal puzzles.
This is a pretty cool adventure game inspired by classic point & click games.
Let me know if some of you are interested. I've just started running the game, and it is going pretty smoothly. I've already discovered a few tricks and strats, that I might post here later
Thread title: