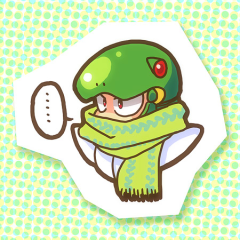 Very Thanks..!!
Oohhh man it's back.

Runner: PixelKaye
twitch.tv/pixelkaye

Game 1: Blaster Master (Any% w/ Death Warp, possibly Deathless)
-Bringing it back from last year. My best game. Very precise, fun glitches, amazing music, messed up bosses.

Game 2: Ninja Gaiden (Any%)
-It's Ninja Gaiden. If Duck or anyone else doesn't want to take it, I'll run it.

Game 3: Mega Man X4 (Zero Any%)
-Some RNG heavy segments, WHAT AM I FIGHTING FOR, fast paced (learning after Kreichjr challenged me to learn it, might as well throw it here)

Game 4: Rygar (Any%)
-Under-represented game, fun and frantic run. Bringing back from last year as well, after I was surprised at how many people wanted to see it.

Game 5: Shovel Knight
-Surprised to not see this in the list yet. Fun to speedrun, fun to watch.

Game 6: Antichamber (any% lagless or w/ lag)
-Super short speedrun, not even 5 minutes long. Worth it for the lulz.