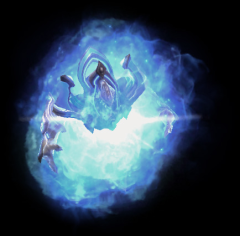 Great job noticing that Rane! Yeah difficulty seems to stay low if you keep getting rank E's. I wonder if that means getting extra rank E's is worthwhile though? Or is better to ignore the other zombies during missions? I'd like to think it's better to get rank E's even if they're extra, because I'm guessing the game tracks the average rank and not the body count.

In my experience and after a bit of testing just now I'd say an accurate/inaccurate word typed in the same time gives you the same rank. What someone should do is get their friend to mash buttons randomly while you're typing as usual, and then repeat the same chapter without that. The effect, if it exists, should be noticeable by then. I also don't think it makes a difference what your accuracy was on the performance report sheet vs. how hard the next chapter will be. This can be tested in a similar way.

Has anyone thought about if it matters in which order you type the zombies in a situation where you have the time to do it in any order? If you follow the camera panning left and right according to where the zombies are, you'll see the last zombie left will be centered on when the second to last is dead. After he's down, the camera eventually returns to a sort of middle position, the position it was in when those particular zombies first appeared. Question is: is the time it takes for the camera to return to that middle position (after which the game seemingly starts to follow pre-scripted camera movement instructions) dependent on how far the last zombie was from that position? I hope I've expressed this clearly enough.

If it is, and if you wanna be a perfectionist, you might it into consideration at some points, and kill off the one closest to that position last. But in any case this could use some testing. The results from my initial tests aren't as conclusive as I was hoping so I'm not sure.

This sort of stuff is why, if you ask me, an IL run would be smarter to start off with cause it just reduces the amount of variables by a lot while we're still looking into these things.