How to identify legitimate GB/GBC carts
I want to point out that i am not accusing anyone on SDA as a thief or a cheater or whatever, i'm just nearly helping to clear the air on how to spot it yourself.
I have bought and sold so many GB/GBC games over my whole life and have seen my fair share of counterfeit carts. In this guide I will show you some ways to spot a fake cart.
1. Nintendo Logo
First of all as youu all should have noticed on the top of front side of a game boy cartridge u can see clearly the "Nintendo GAME BOY Tm" logo. Well, in the fake cartridges all you can see there is just "GAME BOY" or "GAME" etc. Thats a serious reason to start suspecting that something is wrong with your cart.
2. Printed Sticker
Sticker Comparison ( left - original / right - fake)
There are some cases where the stickers on the fake carts are well made so many times we can be cheated. But in some cases the printed sticker is:
- Blur
- Not fit exactly to the sticker frame
- Wrong colors
- Out of proportion
- The sticker may say that its a Gameboy Advance game although its on a gameboy cart
3. Nintendo Screw
Original / Fake Gameboy Cartridge Screw
On the back of the cart u can see the screw that holds the front n back sides together. In the original carts that screw is a very peculiar one, that needs specific screwdrivers in order to unscrew it. On the other side, the fake carts, use convensional screw that u can find in any hardware store. They cover up those screws with stickers saying things like "dont remove" or something like that, to prevent users from removing it and revealing the fake screw.
4. Bottom Side (Nintendo/Date Printed)
As far as the Gameboy Advance carts there is a very easy way to tell the difference between fake and original ones (if u dont consider things as the not so well printed sticker or the not so well molded logo). If u turn the cart over, u can see the side that actually connects with the Gameboy system in order to function. There are some "golden" stripes (we used to blow them when the cart didnt function right!!!). Right Behind those golden stripes in the original carts u see printed the word "Nintendo" and the release date. Guess what? In the fake ones theres nothing printed there.
Now i am going to show you the many different colors and to tell if it is fake just by color
Official Gameboy Games
Grey
Just your normal cart. most of the games have this one.
here featured: kirbey's block ball. Nothing special here.
Black
Black carts where used for gameboy colour games that also could be played on the DMG. examples: zelda DX, Tetris DX.
Black carts where also used for the pokemon trading card game. (as well as a lot more japanese games, I came to find out later)
Red
Used for pokemon red.
Blue
Used for pokemon blue
Yellow
Used for pokemon yellow, 3 donkey kong land games and the Tamagotchi yellow game.
Silver
(grey with sprinkles)
Used for pokemon silver. Is a grey cart with some glitters
Gold
Used for... you guessed it, Pokemon gold! It's gold coloured with gold coloured golden sparkles.*

Grey

&

Blue
The japanese versions of pokemon Gold & Silver where both half blue, half grey. both slightly darker than the normal grey and the pokemo blue cart. (pokemon silver has a grey front and a blue back, pokemon gold vice versa)
White
The white cart was used for the white edition of the tamagotchi game, and also as a blank memory cart, GBメモリ. These carts could be loaded with games at special stores.
Pink!
OMG! it's like.. Pink! (and it has a tamagotchi game on it). On the right is a 'power rangers the movie' game, also in a pink cart. Probably the same pink as the tamagotchi one, but not 100% sure.
The pink carts where used by Bandai, and might be used for more games than these two..
Light blue
This is a tamagotchi game with added sound module. The sound thingy wakes you up in the middle of the night when your tamagotchi is hungry, even if your gameboy is turned off...
Black with Rumblepack
Pokemon pinball has a rumblepack on top of the gamecart. It vibrates and stuff.
Gameboy Camera
Came in Yellow, Blue , Green and Red. Japanese version also had a transparent purple one.
The Japanese versions had different software (including Trippy-H, a musical game) and a different name. They where called Pocket Camera.
Front of a Japanese Camera
Front of a American / European / anywhere else camera.
Notice the different name on the stickers.
Gameboy color games that'll fit into a DMG
Transparent Pink
Kirby Tilt n Tumble game.. although it's a gameboy colour game, it does have a notch for DMGs.
Dark Blue
Dark blue normal DMG cart with Action Man game. Will fit in a DMG but only displays a note saying you can only play it on the GBC. The shade of blue might be the same as the dark blue from the japanese pokemon gold/silver, but i've got no way of checking that now.
Green
Same story as the Action Man game. This time it's Super Mario Bros. Deluxe in a green DMG game casing. Also a color game. It's kinda hard to see what shade of green it is, but it's green, and that's what counts.
Transparent with Rumblepack
Star Wars racinggame with rublepack. Will fit into a DMG but is a GBC game
[u]Unofficial / bootleg / etc
Dark green
Bootleg edition of pokemon green.
Grey
Bootleg games, doesn't say nintendo gameboy on the cart, just GAME, which is kinda funny.
Grey, XL
Big Ass gamecart. With 150 games on it. Some bootleg carts where a bit bigger to put more games on it, I guess... Looks silly.
This one also has a reset button, which comes in handy when switching games.
Black with a yellow top
Smart Com cart. Contains all kinds of useful programs like calender and phonebook etc... Also has a way of communicating with Infra Red (can also be used as tv-remote, says website)
Grey
Gameboy Radio. Not realy a game. Basically a radio that uses the gameboy's power to run. The screen of the gameboy only displays a logo-bar.
black
Cleaning cart for the gameboy. It cleans the contacts and keeps it fresh. Probably would work on a GBC as well...
Now to show some more examples of fakes
These are rip off chinese carts. The english used for the boxes is pure poetry. Theres no plastic protection or booklet, sadly. Ok here, the games:
First one I saw, Doraemon. The box was in english so I expected some sort of lame translation and being able to almost play it.
Box
Cart
Game play
Bang! It is in japanese. So I wont play it. It sucks, cause seemed cool, some sort of action rpg with your best fat cat. In case you have more than two fav fat cats.
The other game is this:
The box featured mechs as you see, so I expected some kind of Macross clone, or even a Macross. Or maybe some strategic shit I can guess the menus. There was no screenshots on the back, but a text " The war of a year ended, The Earth colonized the satellite to all suffered to attack seriously. Because of trough suffer..." blah blah.
I just had to pick it.
I opened it and saw that Star wars logo... and laughed. I just thought it was some way of misunderstading.
What what?
Whaaaat?
HAHAHA, its a frikin Star wars steal!I dont know wich one is this, you start with Luke on a cave... I only had Empire Strikes back when I was little, so I got no idea. But seems your typical DIFFICULT plattformer.
Here you got the Starwars from the inside:
Back side
A green game to show you guys that is fake
Kind of funny to put a VOID sticker on a pirated game tho
Also: found these pics on a trading site.
and
Looks like the same type as the green one. Just "game" on the front. bright colours..
Examples of cartridge miscolours and Multi-in-ones.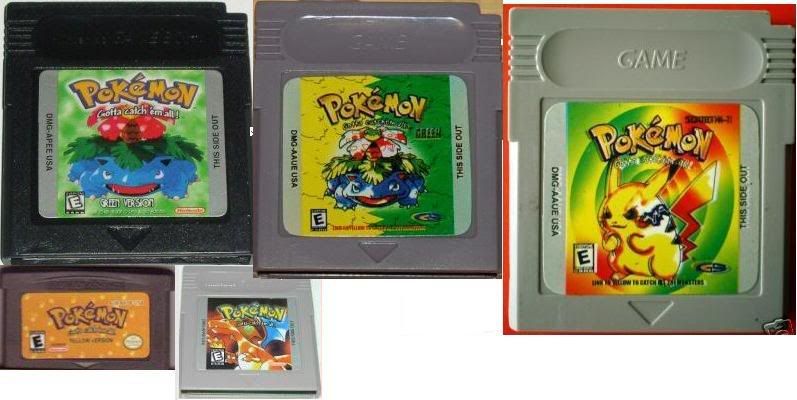 And here is a bonus of 4 fake SNES carts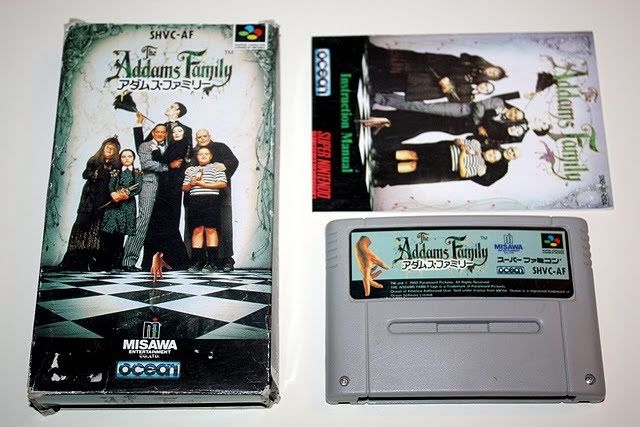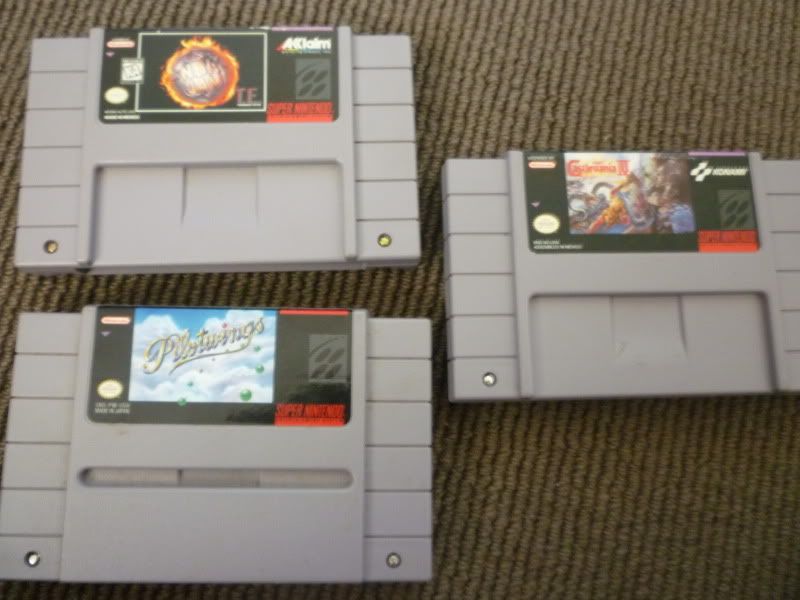 I hope this helps you in your search for legit non fake GB/GBC carts.
P.S If anyone else knows of some carts by color that i have not listed then please share below
Thread title: