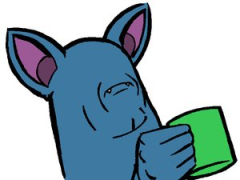 I wanted to make this thread to hear back from the community about what they thought about the marathon. This isn't just for me but for everyone involved so we can learn from any mistakes. I would post my own thoughts on this but being biased i'l keep it short.

1. Early on audio was a bit of a problem but after that things started running smoothly.

2. Hitbox ADDS reminding us that how trolly they are.

3. Some estimates for some runs could have been definitely shorter, we ended up being almost an hour ahead of schedule.

4. Raising more then double the initial goal is pretty damn awesome in my book.

5. Dispite having being sick i still wish i could have run a game during the nightshift. Having elmagus do 2 runs late night back to back is tough. I feel like i could have found a better solution.
Thread title: