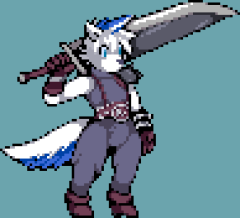 Looking for: Friends, Times, & Fun!
Hey everyone! I thought i'd throw my hat in here to let people know I stream the games I run.
I will be streaming as often as I can during the work months however sept 30th I will be out of a job ( Contract running out ) and before I get re-hired in April or May I will be planning to be streaming 4-5 days a week!
Currently I am learning Rayman Legends because that platformer is fun as all hell and the move tech feels velvety smooth when you get it right ( Such a good game! )
Later my new pc will hopefully be in and I will be able to capture my games directly, and the games I am looking pretty hard at are Brainlord and Wanders from Ys III both for SNES ( Those games are great and I really suggest people trying them out! )
http://www.twitch.tv/renemccloud
I hope to see you there
Thread title: