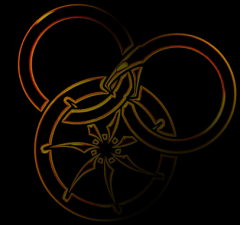 Shots Fired is a speedrunning marathon featuring
First and Third Person Shooter games
. These games have traditionally always had a slot in the major marathons; however they are often swept under the rug by the overwhelming amount of other content. We've seen that marathons such as RPG Limit Break can be successful; but let's be real - does anyone actually think that RPGs are the better genre?
What is the goal of this marathon?
We aren't going to be raising any money during this marathon. The main goal is to give runners an opportunity to showcase themselves and to showcase the variety of games within the shooter genre.
What counts as a shooter?
This marathon is for First Person & Third Person Shooter games. If you have a game that kinda-sorta fits that, feel free to submit it! It's really difficult to define what a shooter is, and I'm not going to try to do it here. In the end, each submission will be evaluated on a case-by-case basis to determine if it's an appropriate fit for this marathon.
When is this going to take place?
The marathon is currently planned to begin on November 12 and end on November 15, though the end date could change depending on the amount of submissions received. The current plan is to use the newly created
http://www.twitch.tv/ShotsFiredMarathon
channel.
Which dates should I look out for?
This is how each stage of the planning is currently laid out:
- Submissions end: October 7
- Cuts: October 7-14
- Schedule: October 24
- Marathon Start: November 12
How do submissions work?
You'll be submitting your games right here in this thread. Enter what you consider to be a time estimate that you can consistently get under without adding time for setup. You can submit as many games and categories as you'd like, the more we get the better. If you aren't sure about your availability that's alright, otherwise estimate to the best of your abilities.
You can edit your post at any point to add games or change details. For your submissions, please fill out this form
:
Twitch/Contact Info:
Availability:

Game:
Category:
Estimate:
Description/Other Info:
Here's an example of a filled out form:
Twitch/Contact Info:
http://www.twitch.tv/shaddex
Availability: Weekdays after 6pm EST, any time on weekends.
Game: Generic FPS Game
Category: Any% / 100%
Estimate: 20:00 / 40:00
Description/Other Info: FPS Game with a heavy emphasis on strafe jumping. 100% collects every secret item in the game.
Game: Generic Third Person Shooter
Category: Easy / Hard
Estimate: 50:00 / 1:10:00
Description/Other Info: You don't really shoot at all in this game, but that's okay because we just skip everything. Hard difficulty adds more enemies which do more damage and removes checkpoints, but I can consistently do it and believe it makes for a better watch. I would like to take five minutes after the run to show off some hilarious glitches.
How will we communicate throughout the event?
We're going to be using
Discord
to communicate throughout the event. If you want to get used to how it works I'd recommend joining
https://discord.gg/0SarUu3yU9EOIx14
, a general speedrunning group. I'll be sending out the link to our group through Twitch messages closer to marathon, so be sure to opt out of message filtering in your Twitch settings.
Discord has a few advantages over Skype for planning events, most importantly the browser version, multiple channels, and individual volume control.
Is there any way I can help besides running a game?
Definitely! The easiest way to help is by using one of our promotional banners on your Twitch; you can find these at
http://imgur.com/a/1pa3d
. In addition to that, I'm still looking into artwork such as logos, panels, and layouts.
Everything comes second to restreaming though. The key to
any
online marathon being successful and running fluidly is the restreamers. Please contact me if you're willing to help out with restreaming, it'd truly mean the world to me.
How do I contact you?
If you have any questions the best ways to get in touch are to post in this thread or to send me a twitch message.
Thread title: