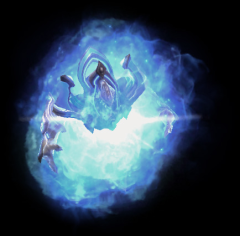 Links to the survey and analysis found in
this post
. Use that post for talking about the survey in general and lets keep this one about SDA.
Just thought I'd post this on New Year's eve for greater or lesser effect. I'm going to invite people to read this from other websites as well. Most of it will be familiar to any old-time SDA-goers.
First of all, we owe
a lot
to tonic, the main engine behind the survey. It feels he's more or less done our job for us.
Whatever happened between anyone and SDA in the past should stay in the past in my humble opinion. It benefits no-one to harbor some kind of [first-world] grudge. I myself became an admin here after most of the hubbub was gone and don't have nor do I feel it's necessary to have a complete picture of all that. This is just meant to clear any misunderstandings about the role SDA is/should be playing in speedrunning so you can make an informed decision about how it fits in with your individual speedrunning efforts.
EDIT: a brief "TLDR" of the differences between SDA and Speedrun.com by ktwo:
First off, a few small notes about the survey itself:
Now, about things pertaining SDA.
I think I'll also respond to some specific comments even though the key points have been laid out already:
------
There were a lot of statements that were simply too vague/adolescent to be able to respond to them. Also other people may have brought up the same exact things. I couldn't bring myself to take anonymous comments seriously either (although not all of them were bad) but feel free to post here instead if you really don't think your "thing" was addressed. The SDA ban on guest posting has been lifted for now.
Happy 2018 everyone!
Thread title: