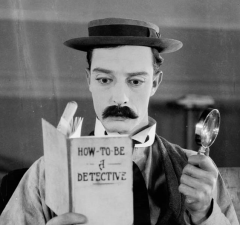 Risk of Rain is an action platformer with elements of rogue-like. It's on Steam since Novembre the 8th, 2013.
Here is the 'about' section of the official website :
http://riskofraingame.com/about/
So I thought it could be interesting to run this game. It has a lot of randomized things so running it is quite difficult. If you want to know more about the game you can check out Jesse Cox's "The Greenlight" episode about RoR (on youtube)
In this game you have to beat 5 levels in order to get to the last level in which you have to defeat the final boss (that ends the run). In each level you have to find a portal to activate. When you did so, you have to survive 90 seconds (less or more if you play the easy/hard mode) beat a random boss and kill every ennemy on the map to get to the next level.
A friend and I tried a first run of the game and manage to beat it in 21:56:
We made some mistakes but it's a pretty good first run. Lots of improvements need to be made but we're quite happy. What do you think ? I think sub-20 is way doable.
But we need to discuss how to classify RoR's runs ? Single-player, 2 players co-op, online, offline, with or without some items ?
Thread title: