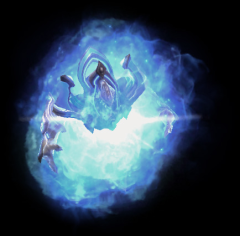 NEW VIDEO, ignore the rest of this thread plz
Here's a video that shows the game and also some other data about the game (I obviously won't look at those during runs). Will I be able to extract just the game footage and audio from this later? I'm using OBS with settings like this:
https://drive.google.com/file/d/0B6VbXOZpnj6Mczh4UmYwNHAwOTg/view?usp=sharing
Type of quality test: Raw footage
Operating system: Windows 10
Capture software: Open Broadcaster Software v18.0.1
Capture resolution: 1280x720 (of which I don't know how much is the game window but it shouldn't be stretched; The game itself runs in 320x200.)
Game: Alone in the Dark (1992)
Console: PC
Encoded with: Software (x264) encode in OBS itself for now
This test has 60FPS which is actually wrong, game targets 70.
uses OBS Indistinguishable Quality (whatever this means)
.mvk format - because this apparently makes it easier to mix in another audio track later?
Thread title: