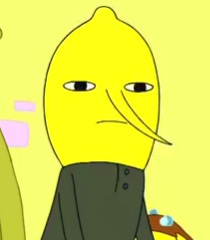 https://www.youtube.com/channel/UC6Z
Hi, SDA

If anyone is like me and enjoys 3D puzzle platformer genre & wanted a run shorter than The Talos Principle, I just wanted to put in a good word for Pneuma: The Breath of Life which came out on the 27th of February on Steam.
It's a gorgeous, puzzle platformer with a heavy religious message of God creating a world but not realising why He would have created it with puzzles & himself without a noclip ability.

It's a bit expensive right now at $18 Australian Dollars but it was a fun 2.5hr initial playthrough with some taxing puzzles, 3 side quest puzzles which aren't really interesting or worth it.

So far as i can tell there is only 1 puzzle that changes its solution from playthrough to playthrough & there is only 1 piece of RNG.
I had a go at running through it and am hoping to record it soon, but unoptimised as the route was I got down to 33:18 which I think is pretty okay.

So far I haven't found any glitches but I found a couple of skips in case anyone is interested in running this title:

- Chapter 2: Start room - the game wants you to pull the marble platform forward by looking at the eye but the skirting that runs across the gap is large enough to jump across, it's kind of a tricky change
of direction but I've gotten it fairly consistent & it probably saves about 2 seconds.

- Chapter 2: room with the 3 platform you spin round - if you just don't make eye contact you can just jump over all 3 gaps without swiveling the platforms as the game intends, it seems like a kind of precise set of jumps & I haven't done it in a run yet.

Don't know if there are others, don't know if an optimised run can get sub-30 but i'm hoping to at least go 32:00.

My thoughts on category:
Any% - complete all the Chapters without doing the Body, Soul, Spirit "side-quest" puzzles. I start my timer when the intro voiceover says "Infinite Surface" as you get control pretty much right after that & stop after you click the end item.

100% - would be all Chapters including the Body, Soul, Spirit "side-quests" but I think it's Spirit that can't be done on a single runthrough as it requires getting to i think chapter 6 to start the puzzle & then you do a bunch of save/quit's to load the previous chapters where the other objectives are hidden & you have to do them in sequence & then go back to the room in chapter 6 to get the final one, so far this has been too boring for me to even do once so I'm not sure whether there are more tedious objectives after that, so I don't think 100% would be a very fun run.
Thread title: