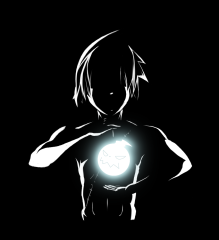 I really have no soul.
Hey everyone.
I'm not exactly the newest to speedrunning, but it certainly seems more simple to submit games and runs at Speedrun.com than here. Why am I saying that?
You see, my run of Fighting Force got accepted. Great so far. This is the first run of mine that got accepted, so I don't have a slightest clue about how things work around here. Yes. I did check the FAQ, KB, those things, still no clue. Especially, because this is the first run of this game, so a new page needs to be created. Now here is the issue.
http://imgur.com/a/pSjtx
http://imgur.com/a/xrEbl
As you can clearly see, the decision was posted 4 days ago, and it is an accept, so I am not kidding. So ye "Congratulations to 'Soulless'!" Game page:
http://speeddemosarchive.com/FightingForce.html
So I click the link to open it, aaand......
http://imgur.com/a/LlZ4g
There is no page. So my question is, what is going on. I know, it ain't gonna make the page itself, sure. But I currently have no clue of what's going on, no info from anyone in charge, I checked the FAQ, nothing. I know literally nothing. I have no problem opening other game's pages, but there is literally nothing on this one, 404.
And, you know, when I submitted the game at Speedrun.com, it got accepted and *I* was put in charge of the leaderboard/page. But not here. But I can totally understand that, you run the page, no big deal, I don't care. But when there's no page after it says there is one, that kinda bothers me.
So, fellow speedrunners/admins of this page, please, explain to me what is going on/what should I do, just give me info. Thanks.
Thread title: