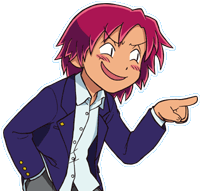 Y'er no match for me!
So after already finishing everything on Mario Kart 8 other than getting 10,000 coins for the Gold Glider and finishing the stamps, I'm still hooked on the game. I want to start doing speed runs of the game, which I'm guessing are going to be 150cc and/or Mirror like Mario Kart Wii. I couldn't find exactly what the rules were for MKWii other than that.

How should we go about running the game? There's no overarching "best" character anymore since there's weight tiers now. Baby's have the best acceleration but worst speed at base and heavy weights like Bowser and Wario have the most speed but worst acceleration at base. Luckily we have kart/bike/ATV, wheel, and the minuscule gliders stat changes to combat these things.
Thread title: