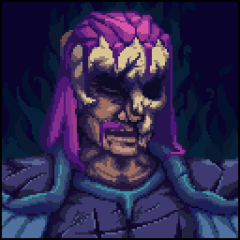 INTJ
Necroing this thread a bit, since I think this may be the appropriate one:
Is it possible to somehow display the "current prices" during the whole time they are available?
The idea behind this is simply, that people are (probably) much more driven to actually donate for a chance to win a price when it is visible the whole time.
For example, the runner wore the MegaMan caps in previous Marathons, they were visible the whole time. Such a method would be a bit more clunky for example for the Baby Link clothes
or simply (Kirby!) pictures. Despite them being equally awesome, people can only see them when they are presented during specific times of the runs.
There was a second stream - maybe you could use a webcam for this and set the prices to there? As in: Still show the ~picture prices on stream from time to time and add, that if people want to see them a bit more they could open the second stream to do so.
Or another idea would be reserving an extra screen region on the stream to display those?
Or somehow 'implement' the prices into the room? Such as, let one of the commentators hold the picture (Although they probably would appear to be a bit small)
As I said - I think people are way more willing to donate for prices, when they more or less are constantly visible.