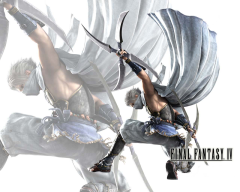 THIS IS A GO!!
Sign up at
http://goo.gl/forms/txgVgtJ6FV
If you see anything that needs to be added or clarified, please let me know. Sign ups will end on Nov 30th at 11:59pm. I am hoping to get a good chunk of people here to come hang out and have some fun, so don't be shy!
-------------------------------------
During RPG Limit Break, the topic of a SE USA or Florida speed and challenge gaming meet up was entertained. I would be happy to host such an event, as I am centrally located in Florida and have the necessary facilities and equipment to host such an event, at least on a small scale. This thread is being created for us to discuss the idea of this, including who would be willing to attend, if the marathon should be for fun or for charity, and what types of runs (speedruns, challenge runs, or both) should be included. Let's just talk this out and see where it goes!
Please favorite this thread and check back from time to time to see what updates, if any, have been made. The goal would be to make this happen sometime in September-October or February, I believe, but we can change it depending on who is available during certain times.
Thread title: