gamelogs.org
to embed
ustream
first click
menu
below your stream, then click
share
at the top of menu that appears. finally, click the
url
button to copy the stream's url to your clipboard:

then, just paste this url into the post box. it'll automatically appear as a video once you've posted.
to embed ustream videos from ustream's beta interface, first click
embed
below your stream, then click
copy embed
to copy the embed code to your clipboard: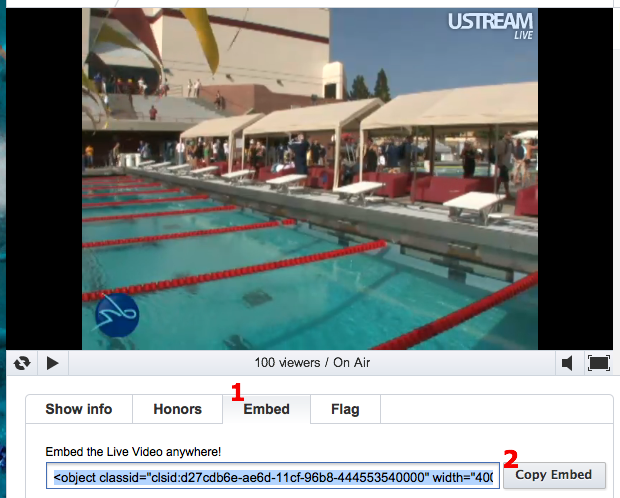 then just paste this code into your post.
also, if you've embedded ustream,
on-air
will appear beside that thread's title in board view when the stream is currently broadcasting.
don't forget to make your thread static when posting your stream!
Thread title: